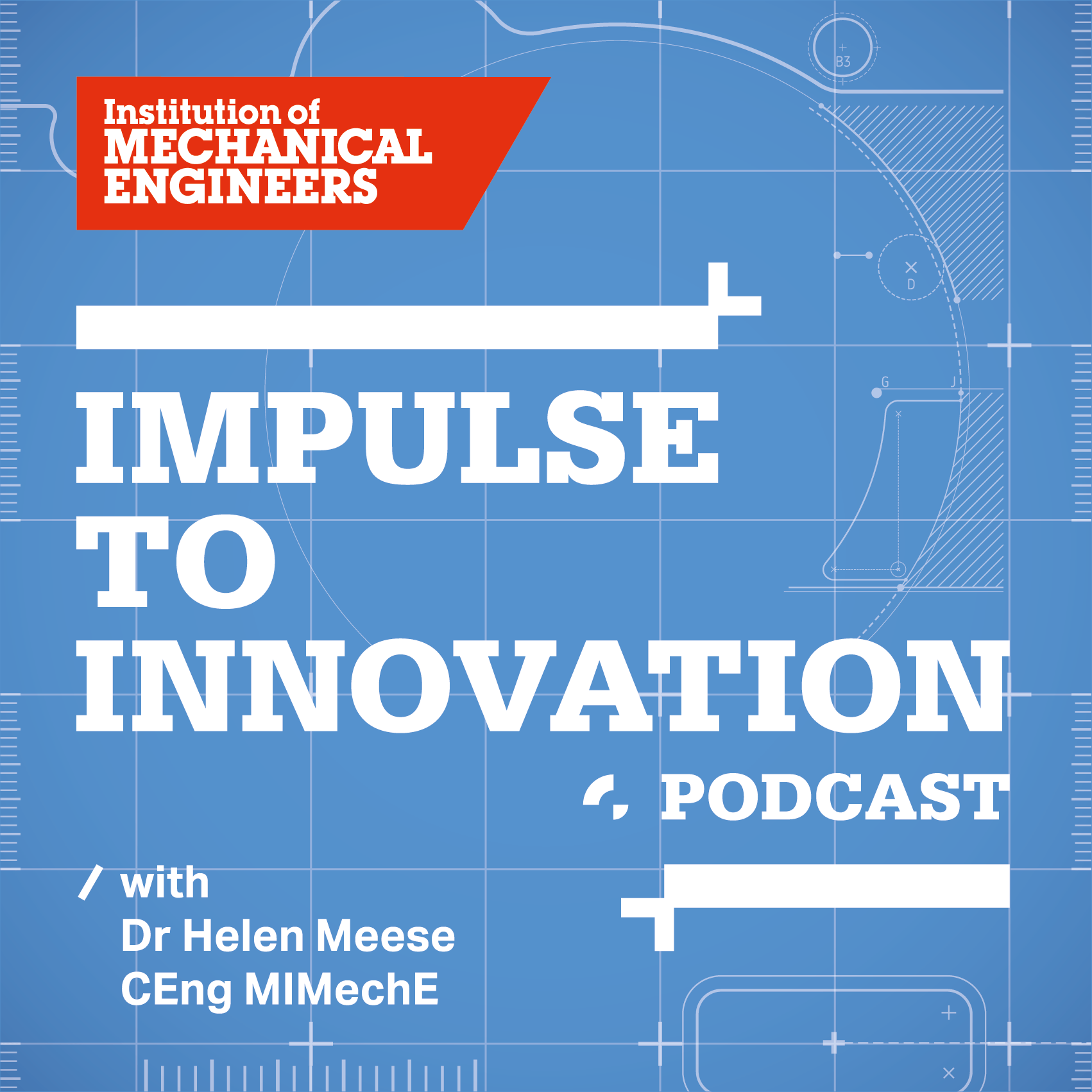 This month's episode is brought to you by the IMechE's Young Members Board. The YMB represents the interests of over 69,000 young members from a broad range of industries and specialisms. The YMB works to ensure that the young member's voice is heard and considered in all areas of the institution.
Your host is Ying Wan Loh, an IMechE chartered engineer and IET Young Engineer of the Year 2019. She is the professional development standards committee rep on the young members board.
In this month's episode Ying explores three topics:
Challenges facing new workers

Furloughed and unemployed - tips to getting a job

The unsure worker - the importance of reskilling and training
With focus on engineering careers in the context of Covid-19.  She explores challenges and opportunities for young graduates and new workers, how to mitigate the impact of furlough and unemployment and provides some tips for those who are currently employed but thinking of other opportunities ahead.
Ying's guests include:
Amar Gohil – Graduate Engineer WMG University of Warwick
Alan Carroll – Director Stratus Recruitment Ltd
Matthew Laskaj – Director Project Engineering Management Ltd & IMechE Scottish Region Chair
Challenges Facing New Workers
Ying discusses the challenges and opportunities faced by fresh graduates and new workers. The panel discusses how COVID-19 will change recruiting practices, how to ace online/phone interviews and how you should prepare for them, advice for fresh graduates looking for their first job, and those considering a PhD or further education.
Furloughed and Unemployed - Tips on getting a job
Ying explores how those at home on furlough might be feeling unsure or even nervous about their continued employment. The panel discusses whether gaps in your CV can put you at a disadvantage, advice on how engineers can structure their day to maximize their chances to get back into work and which engineering sectors may see major growth post-COVID.
The Unsure Worker - The importance of reskilling
With uncertainties in the job market, many are re-thinking their career options. Ying discusses working from home, professional development, online training and diversity and inclusion in the workplace, how people can continue to develop themselves professionally, how recruiters are ensuring a fair recruitment process in the light of the pandemic. The panel also discusses the benefits of professional accreditation, online Masters and Doctorates and the opportunities of developing entrepreneurial skills.
The IMechE offers a number of careers advice routes for those looking for job opportunities and CV development.  For members and their families, the Institution also has a Support Network. Useful links below:
Membership Surgeries are being held weekly across the Regions. They are free events online allowing you 1-2-1 time with an IMechE Business Development expert.
Visit the IMechE Near You page for your region https://www.imeche.org/get-involved/near-you 
The EngRec Live 2020, is a virtual careers and learning event for graduate and young engineers taking place 30th October. It is the UK's first multi-sector virtual careers fair for the early careers in the engineering industry.
https://www.imeche.org/news/news-article/join-engrec-live-2020-the-first-virtual-virtual-careers-fair-for-young-engineers
sign up at https://think.online-event.co/registration/think-engrec-live-2
If you have been impacted by the COVID crisis or any of the issues discussed in this episode, please reach out to the IMechE Support Network. They offer personal and practical support for members and their families. They can help with everything from employment coaching and CV writing, resources for dyslexia and autism, to debt advice, financial aid and counselling. If you wish to know more, please call on 020 7304 6816 or email supportnetwork@imeche.org