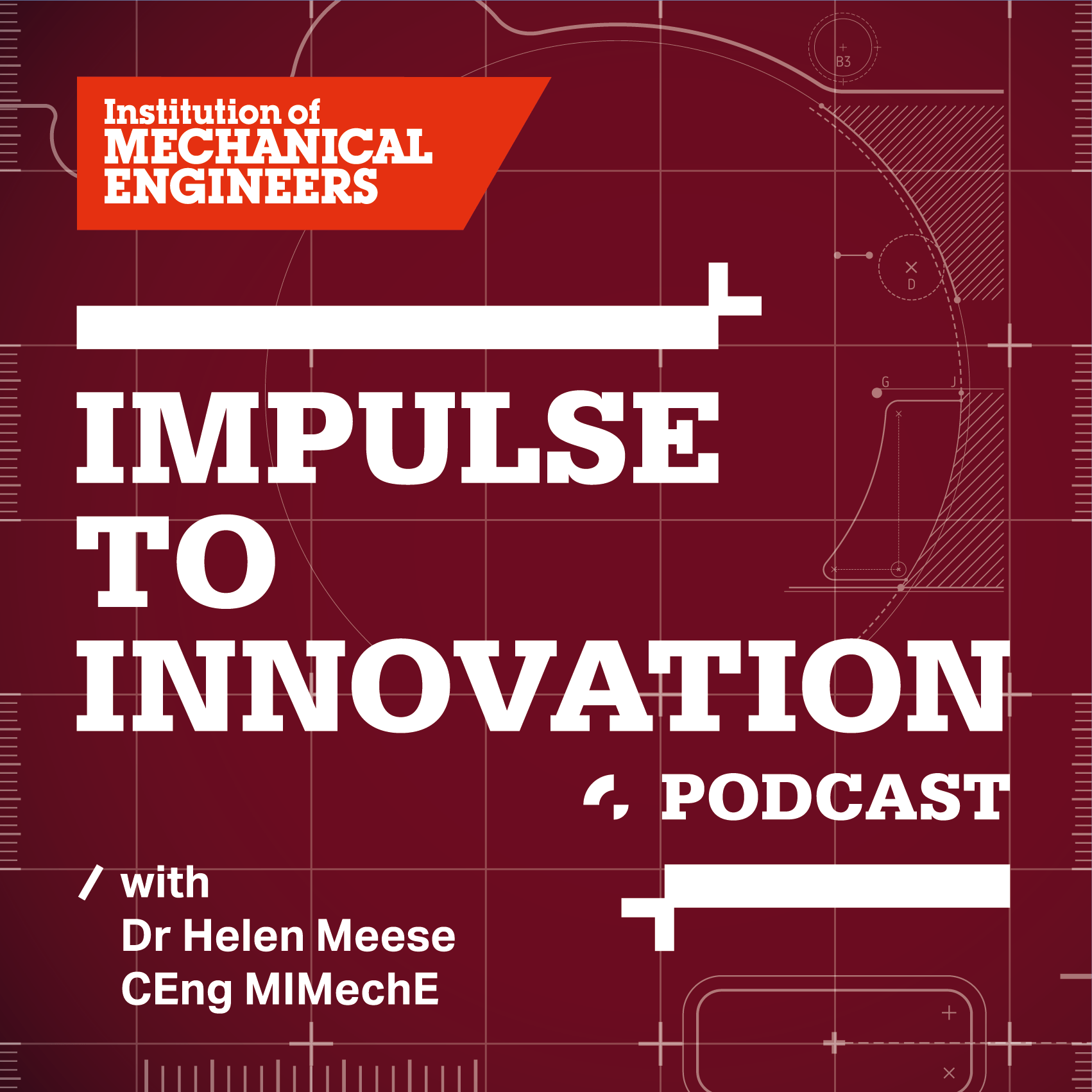 In this month's episode we discuss the IMechE's drive towards greater equality, diversity and inclusion in the engineering profession and why during Pride Month here in the UK, it is important for us to come together as a community and recognise the variety of differences that makes up our engineering world.
"When we listen and celebrate what is both common and different, we become a wiser, more inclusive, and better organization". This is a quote from Pat Wadors, Chief People Officer for Procore Technologies and passionate ED&I advocate.
And that idea of commonality, as well as being uniquely individual, is what unites the 120,000 members of the IMechE.  But a year of unprecedented changes to our lives and workplaces as well as the shocking racial attack on George Floyd in America, have sparked a sea change in the way we think, speak and see equality, diversity and inclusion. This of course is not something that is new to those who have been campaigning for change across gender, sexual orientation or race for decades.  But this convergence of events have triggered a retrospective process across many aspects of society.
So, where does the engineering community come in to this?, and how does it effect, not just the IMechE's members but the millions of engineers world-wide?
In 2020 the Institution formed its diversity and inclusion committee, chaired by Isobel Pollock-Hulf OBE. It was made up of members and staff with a wide variety of experiences and knowledge on D&I matters.  In February this year, the committee launched 'A Case for Change', its Diversity & Inclusion strategy report for 2021-2025.  The report aims to "support our vision, culture, foundations and goals across our employee and membership base." And is "about people developing a sense of belonging, feeling respected and valued for who they are."  So, how will this report translate into real actions? and what effects will it have on our engineering community?
My guests this month are Dr Shini Somara, Carly Nettleford, and Dr Mark McBride-Wright.
Shini is a Mechanical Engineer & Fluid Dynamicist turned international TV presenter, Children's Book Author, Podcaster, public Speaker and Mentor. She is passionate about making science & technology accessible to all and has turned cutting-edge science into heartfelt and informative television; reporting on challenging subjects such as climate change, food, health, energy, and the physics of dark matter.
Carly joined the IMechE as an Engineering Policy Officer in April 2020. She works with the policy advisors and IMechE's expert member groups to help shape the debate across the field of engineering policy. Carly began her engineering career in 2012 on a pre-apprenticeship programme and Completed her apprenticeship in just two years, being recognised for her achievements by winning the Apprentice of The Year award for West London. She has worked in construction and in biomedical engineering and is now a chartered Eng Tech.
Mark is a chartered chemical engineer specialising in health and safety in the oil and gas and defence industries. He is a recognised leader in diversity and inclusion in the engineering and construction industry and is chair and co-founder of InterEngineering, an organisation which connects, informs and empowers LGBT+ engineers and supporters. Mark has authored a report for the UK Government on tackling homophobic, biphobic and transphobic bullying in engineering and is working with the UK Government on implementation of the report's recommendations. So its no surprise that the IMechE asked Mark to facilitate engagement with staff and members for the D&I report.
We also hear from IMechE past president and D&I committee chair, Isobel Pollock-Hulf OBE.
Isobel has been promoting Engineering, Measurement and Manufacturing for over 30 years following a highly successful career with a number of large Yorkshire-based multi-nationals.  She was the 127th President in 2012, only the second lady at that time. She is a visiting professor of engineering at Leeds University, She was Master of the Worshipful Company of Engineers, and is a Fellow of the IET and CGI. She was named as one of the Daily Telegraph's Top 50 Influential Women in Engineering in 2016 and is a patron of the Women's Engineering Society.
Useful Links:
https://www.imeche.org/about-us/governance/council/committees-and-boards/diversity-and-inclusion-committee
https://interengineeringlgbt.com/
https://equalengineers.com/
http://www.drshinisomara.com/innervation-podcast.html
https://www.imeche.org/about-us/our-people/carly-nettleford
https://www.raeng.org.uk/diversity-in-engineering
We would love to hear your thoughts and comments on this episode and the IMechE's ED&I report. If you would like to get in touch email us at podcast@imeche.org
You can find more information about the work of the IMechE at www.imeche.org